Woodrow Wilson High School


Class of 1977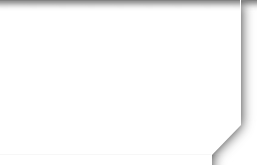 Jane LINCOLN Lincoln
Profile Updated:
October 19, 2021
Yes! Attending Reunion
| | |
| --- | --- |
| Where do live? | PAISLEY, OR USA |
| | |
| --- | --- |
| Spouse/Partner: | Valerie Little |
| | |
| --- | --- |
| Occupation: | Behavioral Therapist, Lake County Mental Health, Oregon |
Children:
Jonah, born 1994
Clara, born 1995
What is your favorite memory from your days at Wilson High School?
Here's who i'm in touch with from Wilson,

Marvie
Liz Cummings
Gavin Brennan
and a whole bunch of folks on facebook whom i haven't seen in person but hope to

Anyone know what happened to Melissa Kirschner?
What are some of your favorite things to do?
I am a knitting/ crocheting/ embroidering madwoman
I'm learning about the Oregon Outback since moving here in 2016 to be with my partner of 10 years. She works as a ranch hand part time.
About once a month i add a blog post about the culture shock of moving to Whitelandia, Trumpistan after living and working in DC all my life. DCnativegal.tumblr.com. Sometimes, it's a hoot.

I'm hoping i can come to the reunion in 2022
Posted on: Aug 15, 2020 at 4:33 AM
Posted on: Aug 15, 2016 at 4:34 AM
Rhoda and I were close friends at Deal. I've been looking for her online for a while and i'm so sorry to learn that she passed. Rest in peace, Rhoda.